BEET ROOT INGREDIENTS WITH ENHANCED FUNCTIONALITY
BRIEF project has been targeted to propose a new bioeconomy model, in which both the beetroot and the co-products (leaves and exhausted pulp) were used in order to create ingredients of vegetable origin with a high health value.
The different varieties of Beta Vulgaris (beetroot), as reported by the most recent literature, represent a matrix rich in compounds with a high nutritional value: all the tissues that compose it, in fact, represent a rich source of macronutrients including polysaccharides, pigments, proteins and micronutrients of different nature. However, beetroot production is aimed solely at the beet-sugar supply chain, giving less importance to the creation of products that enhance its nutritional properties.
BEET PRODUCTION WAS PRIMARILY AIMED AT THE BEET-SUGAR SUPPLY CHAIN
The Lombard beet-sugar supply chain has been almost grounded by the liberalization of the sugar market almost monopolized by France and Germany. The price of sugar that was in 2018 around 450 euros/ton dropped to 300 euros/ton leading to a drastic reduction in production and the consequent fall in revenues for companies in the supply chain.
The consequently availability of companies and growers who are expert and specialized in the cultivation of beets is a consistent competitive advantage that offered the project a wide room for growth and industrial implementation.

During the last decade there has been in fact a growing interest in beetroot, recognized as an excellent source of nutrition. The different varieties of beetroot (Beta Vulgaris) contain a large number of bioactive metabolites, both primary and secondary, which are hardly exploited by Italian companies.
BETALAINS, BETAINS AND NITRATES
The product obtained is a hydroalcoholic extract from beet root, with a high nutritional and functional value, currently not present on the market with these characteristics. The decision to extract and titrate the three different components present in the beet (betalains, betaines and nitrates), has made possible a product which exploits all the richness of the starting matrix and which enhances its health properties, thus finding application in various areas both for its peculiarity linked to the function of nitrates (blood oxygenation, etc.), of betaines and betalaines in the prevention of cardiovascular diseases, in fibers with high prebiotic activity for maintaining the intestinal microbiota.

The hydroalcoholic extract, rich in betalains and betaines, has highlighted the strong antioxidant properties confirmed by in-vitro studies through the application of three different assays: DPPH, ABTS and the inhibiting action on lipid peroxidation.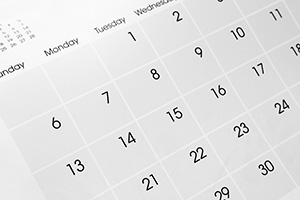 2020-2021