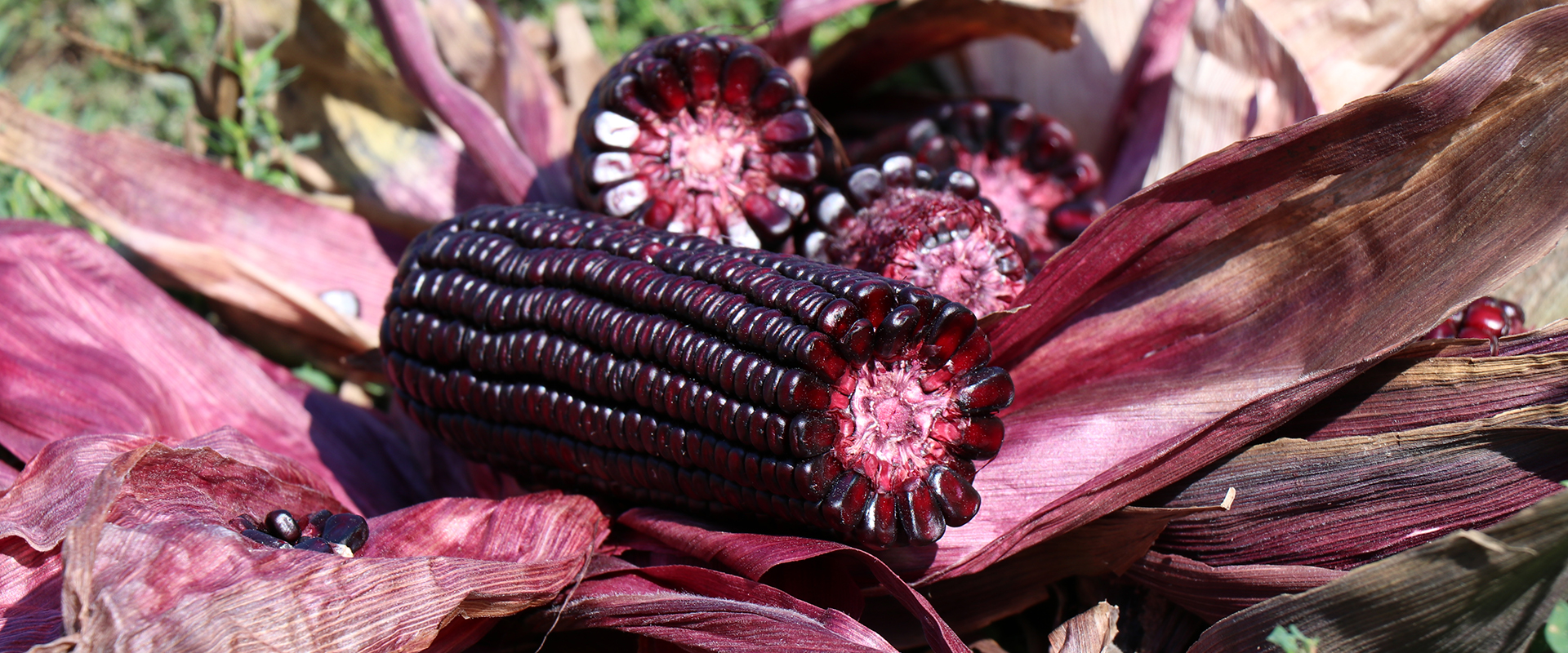 PREMIUM INGREDIENTS FOR A FUNCTIONAL NUTRITION

PREMIUM FLANAT INGREDIENTS for functional foods are an integral part of our Life Cycle Thinking approach as a result of extensive analysis and research of active compounds.
Primary agricultural production offers interesting solutions in the field of cultivation when inserted in a process context as happens in the design of our FLANAcTives: MORADYN® grains and camelina oil offer many interesting ideas for functional nutrition.
MORADYN® is FLANAT's proprietary variety of pigmented maize cultivated in Italy and developed to supply a full phytocomplex rich in anthocyanins and flavonols. MORADYN® seeds have shown an interesting content of anthocyanins giving specific functionality when included in food.
MORADYN® flour has antioxidant and postbiotic effect. Can be used as starches replacer and in gluten free products. Applications include bakery and vegan meat analogue products.

In a recent research, by the National Research Council (CNR) and University of Milan, MORADYN® purple maize has been found to have the lower content of 27kD gamma-zein and apparently very low content of 50 kD gamma-zein [MARKED INCREASE OF GLOBULIN-1S IN SEEDS OF THE ITALIAN PURPLE MAIZE (ZEA MAYS) MORADYN® VARIETY ZUCCARO M.*, VITALE A.*, PRINSI B.**, ESPEN L.**, PEDRAZZINI E.*]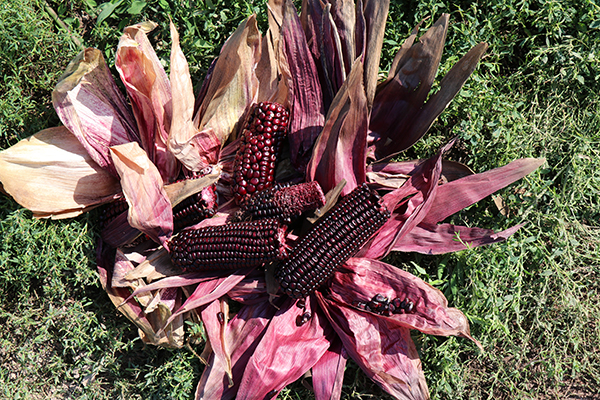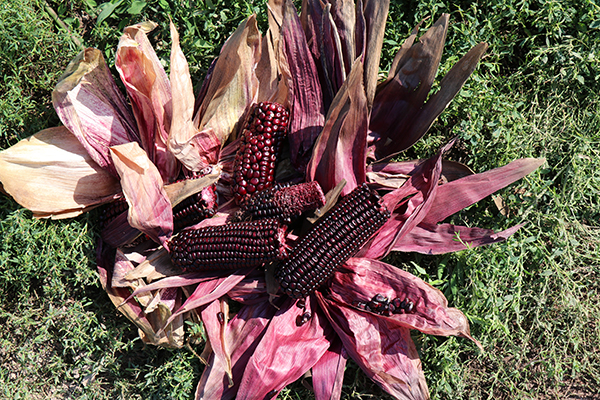 CAMELINA OIL: THE MULTIPURPOSE INGREDIENT TO IMPROVE HUMAN HEALTH
Camelina sativa is a flowering plant in the family Brassicaceae originating in Northern Europe and it has been widely researched due to its exceptionally high level of omega-3 fatty acids, very uncommon in vegetable sources. The seeds contain around 40% of oil and 30% of proteins.
Our oil is obtained by cold pressing the seeds to provide a whole cake rich in fibers and proteins to be extracted to obtain the PhytoClew® delivery system. Within the full LCT project, our cultivations and extraction facilities are located in Italy, in the Po' valley,within a 15 kilometers range.
The oil has a light, nutty, asparagus-like flavour and is loaded with a healthy balance of omega fatty acids. The oil is also very rich in natural antioxidants, such as tocopherols, making this highly stable oil very resistant to oxidation and rancidity and more than 50% of the fatty acids in the oil are polyunsaturated.
EFSA NUTRITIONAL CLAIM
Daily intake of 2 g ALA [Alfa-Linolenic Acid] contributes to the maintenance of
normal blood cholesterol levels
Polyunsaturated fats (omega-3s and 6s) and Monounsaturated fat omega-9 are very important to the upkeep of the human body: the balance of these fats is just as significant to our good health. Camelina oil has a particularly attractive balance with a 2:1 ratio of omega-3 and -6.
This is important because too much of a certain types of omega-6s in the diet, if not balanced by omega-3, can result in inflammation, which is associated with a number of health concerns, including asthma and allergies, heart disease, arthritis, and diabetes.
Although polyunsaturated fats are highly subject to oxidation leading to rancidity. Camelina contains 112mg/100g of tocopherol (Vitamin E) that helps stabilize its valuable omega-3s increasing the shelf life of the oil.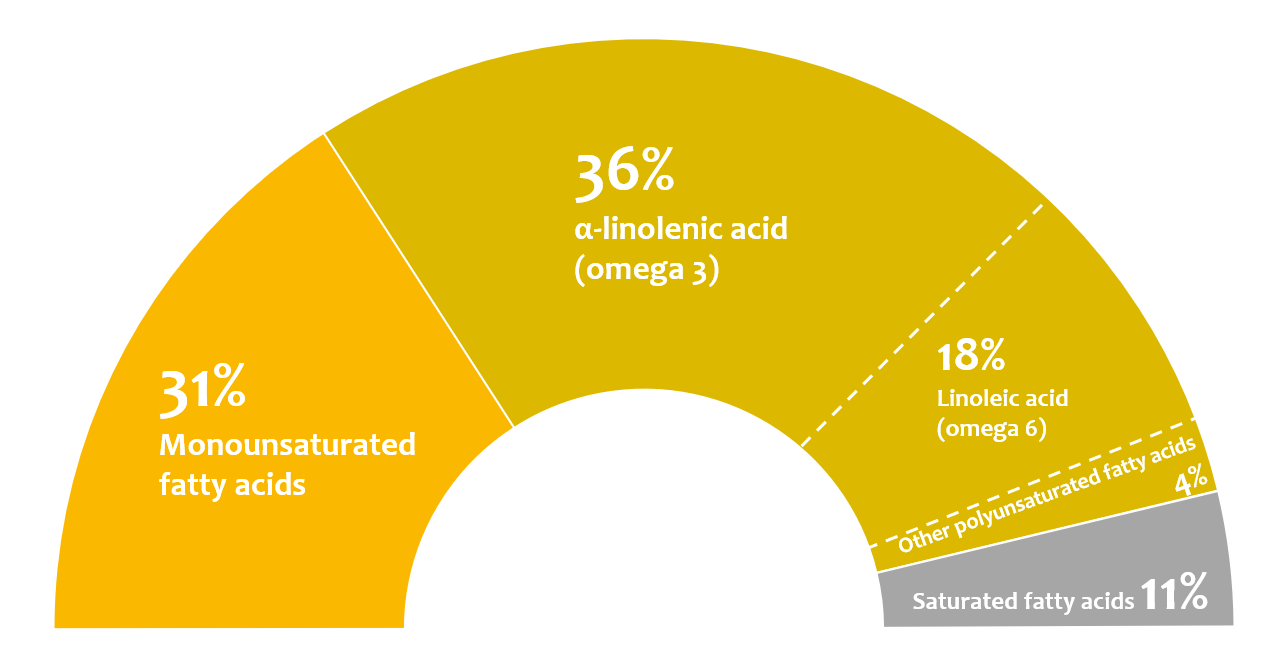 FATTY ACIDS COMPOSITION IN CAMELINA OIL
CAMELINA OIL IS PERFECT FOR BAKING, COOKING AND FRYING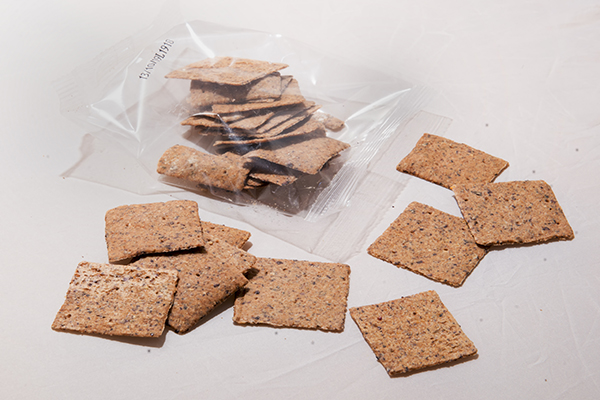 BAKERY
A recent study published by the Journal of Nutrition and Healthy Aging has shown that a daily consumption of 70gr of crackers which supply 2gr of Alfa Linolenic Acid (EFSA Claim) from Camelina oil has contributed to lower blood triglycerides and LDL levels in camelina group post-intervention.
The Double-blind, randomized and placebo-controlled study was carried out by the Laboratory of Dietetics and Clinical Nutrition of the University of Pavia involving 66 subjects with metabolic syndrome (≥65 years) consuming daily the crackers baked with camelina oil and MORADYN® flour.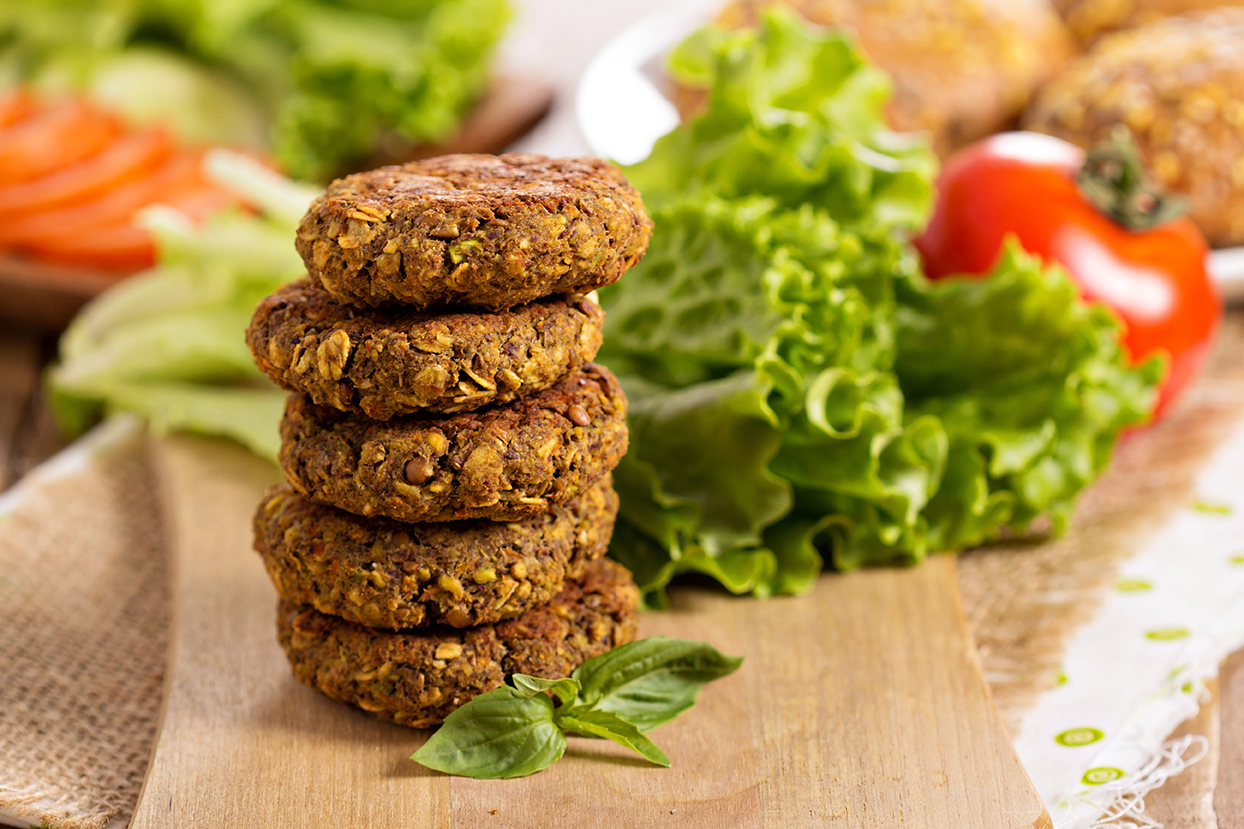 VEGAN

The number of consumers aware of the need to reduce the consumption of meat in their diet is constantly increasing for many reasons related to human, planet, and animal health.
Meat analogues or alternatives present a clear advantage when it comes to shelf life and food safety.
A blend of Camelina oil and MORADYN® flour has shown to be a valid solution when added in veggie burgers:
increase texture and consistency, a

gluten-free

alternative to breadcrumbs

add a further

vegetable taste

of asparagus and hazelnut

supply the right amount of omega-3 with the

EFSA nutritional claim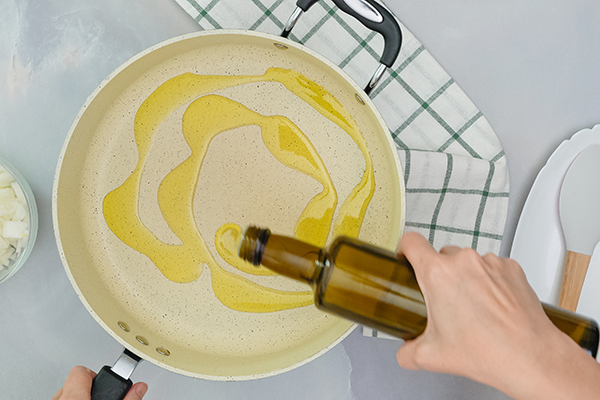 IN THE KITCHEN
Beyond its use as a dietary supplement, Camelina oil is perfect for cooking, baking, and frying and boasts both a lengthy shelf life and a smoke point of 240° C (475° F).
On the grill - Camelina oil is the perfect choice for the grill and stir-fries! For even more flavors can be used to marinade meat.
Salad dressings - Reinvent dressing with the taste of hazelnuts and sesame oil from camelina.
In tomato sauce - Adding Camelina oil to the tomato sauce can be another way to enhance daily intake of Omega-3. An HPLC analysis performed on cooked tomato sauce has shown than Omega-3 content resulted more than 80% after cooking.
ANIMALS CAN BENEFIT TOO FROM CAMELINA OIL
Adding camelina oil to an animal diet can help to improve several conditions:

in Dogs can alleviate skin conditions and contribute to a shiny coat, Omega-3s support cardiovascular health, potentially reducing the risk of heart disease.

in Cats may improve joint mobility and reduced inflammation, Omega-3s can also help alleviate skin conditions and allergies.
in
Horses
can lead to a
lustrous and soft coat
due to its omega-3 content that also have
anti-inflammatory properties
that may also benefit horses with
joint issues
.
in Poultry can enhance the quality of their eggs, increasing omega-3 content and making them healthier for human consumption.
in Aquaculture can be a sustainable alternative to traditional fish oil in feeds, reducing pressure on marine ecosystems.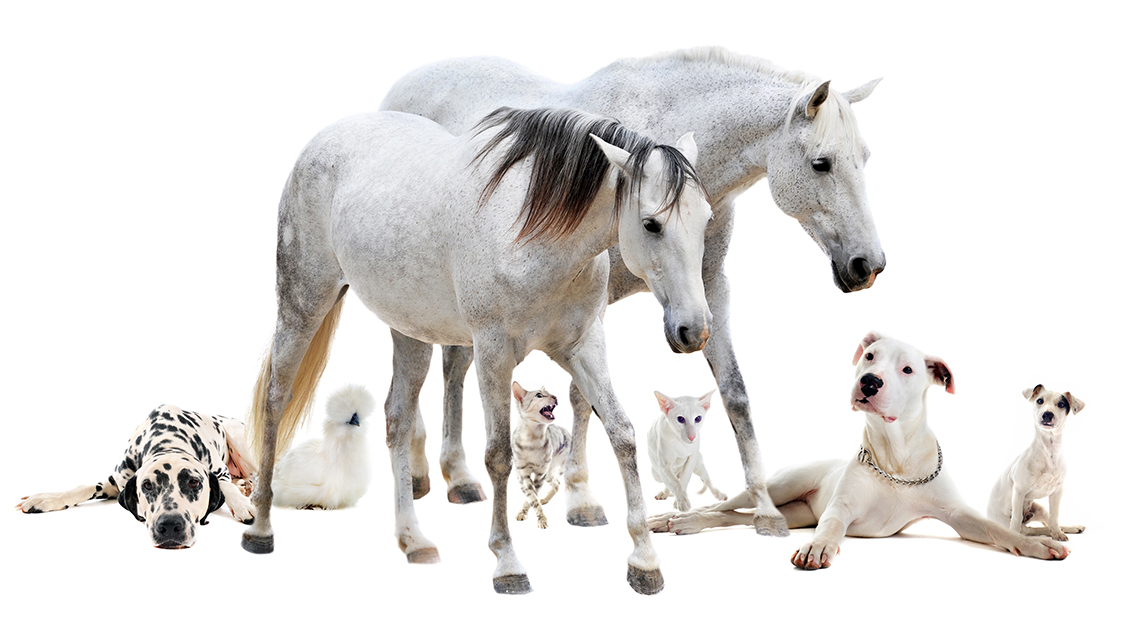 WE CARE ABOUT THE WHOLE PROCESS: FROM SEED TO SHELF
Quality is our first commitment. We care about the whole process, from seed to shelf; we care where plants are sown and harvested, how they get handled and stored; we care about all the people involved in the process along the whole supply chain.
Our internal Quality Management team follows all the standard procedures, with a fully equipped laboratory, to verify the quality along the entire process. Each step is recorded to provide full traceability within our strong chain of custody and guarantee ingredient's safety and security.
Our Quality System is based on strict Standard Procedures which allow us to deliver state of the art quality verified ingredients to our clients.
No More Articles