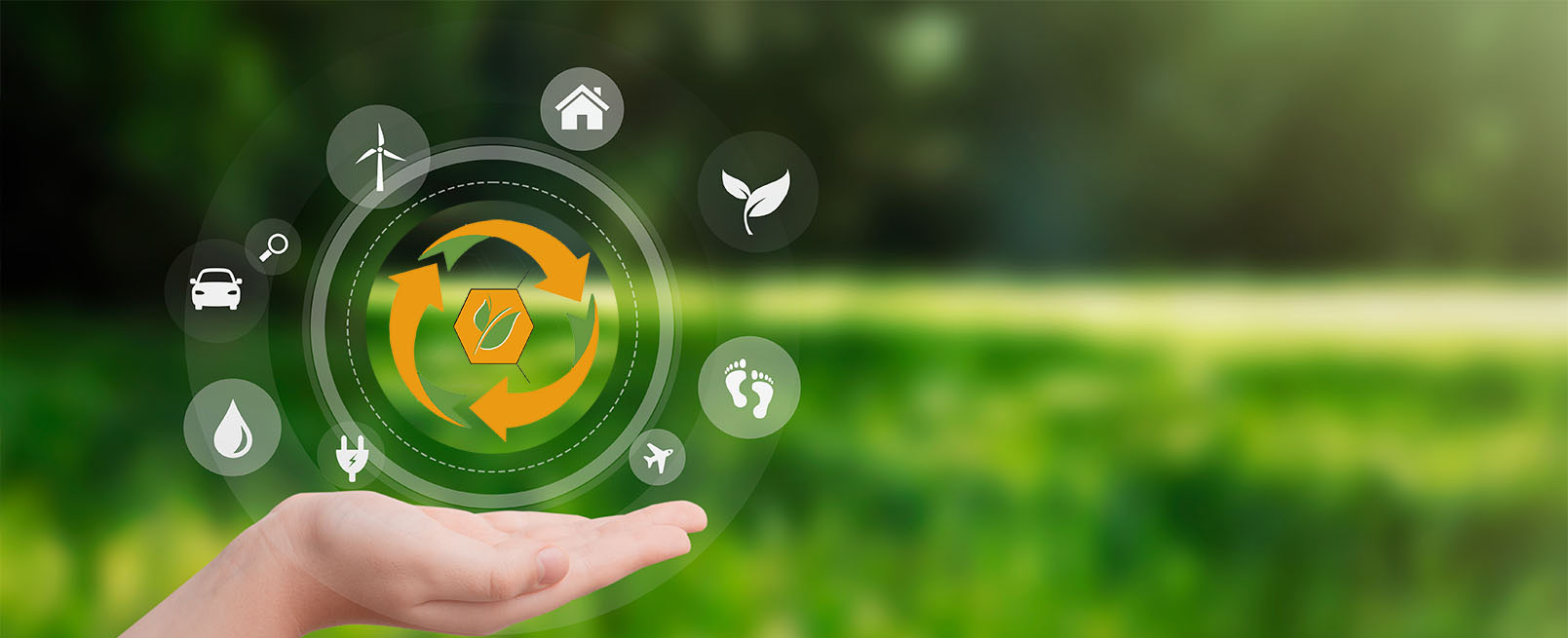 OUR COMMITMENT TO A SUSTAINABLE DEVELOPMENT IS NOT JUST A LOGO

We have embraced circularity since 2017 with our first project focused on recovering corn by-products to develop innovative functional extracts. Our approach was then turned from "product design" to "process design" by learning to consider agri-food co-products as a potential source of value as functional ingredients.
Life Cycle Thinking (LCT) is now our primary way of thinking and projecting our future. The LCT approach allowed the company to go beyond the traditional focus on the production process.
A LIFE CYCLE THINKING APPROACH TO A SUSTAINABLE AND RESILIENT VALUE CHAIN
We have always focused our Research and Innovations projects on developing new functional ingredients from cultivated species. This has required investments in agronomic and pharmaceutical research.
All plant species in our FLANAcTives family of ingredients are cultivated on land owned directly by us or by third parties, under the strict control of our agronomists and botanists following our technical specifications. Our scientific team includes agronomists, biologists, chemists, and pharmacists .
FROM DESIGNING THE PRODUCT TO DESIGNING THE PROCESS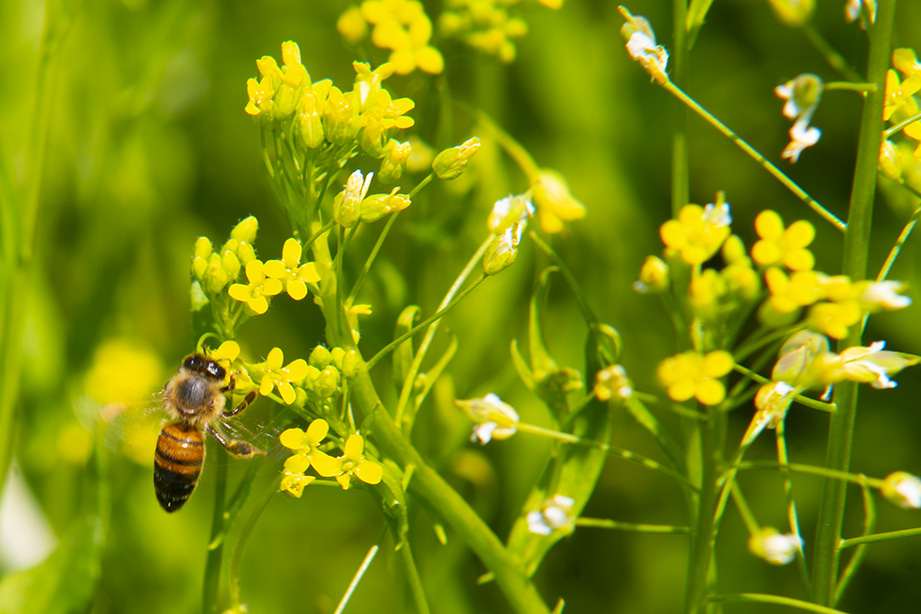 PRESERVE BIODIVERSITY
We all depend on nature for our food: nature and biodiversity make life possible, provide health and social benefits.
Preserving biodiversity is our commitment:
prioritize the cultivation of varieties that integrate with the territory without hindering the local ecosystems;
guarantee optimal crop production while maintaining pollinator wellbeing;
prevent and minimize the effects of invasive alien species on Lombardy's biodiversity.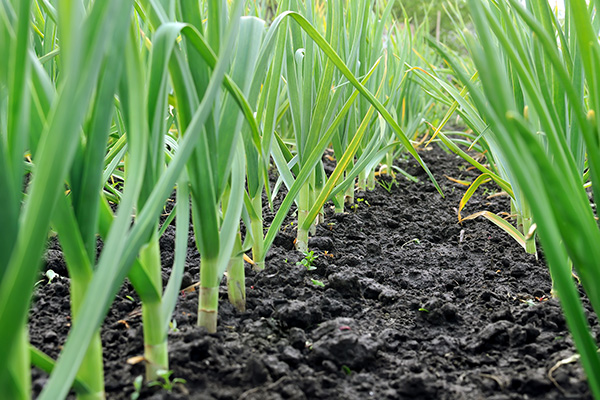 SUSTAINABLE LAND USE
Our work is based on the principle that land should be treated with respect. Land conservation originated from the idea that the responsibility we feel to take care of one another can and should be extended to taking care of the land. We comply with mandatory practices that benefit the environment (soil and biodiversity in particular):
Crop diversification: a greater variety of crops makes soil and ecosystems more resilient.

Maintaining permanent grassland: grassland supports carbon sequestration and protects biodiversity.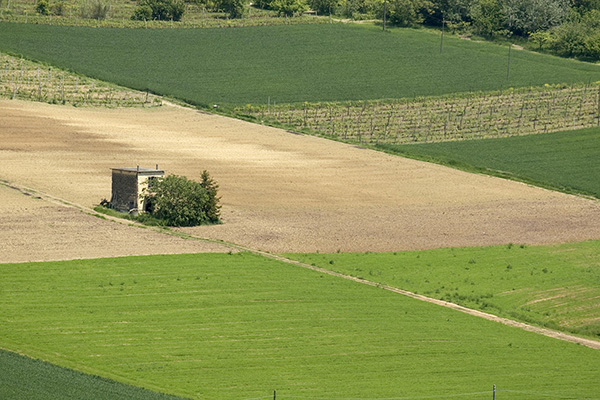 PROMOTE THE TERRITORY
Supporting and growing a network of local suppliers and public institutions is our main priority.
We constantly communicate with our stakeholders to listen to their needs and intervene quickly with reliable and qualitative solutions.

A close, regular interaction with our suppliers is key to providing high quality and sustainable processes.

Quality is our first commitment. We care about the whole process, from seed to shelf. We care where plants are sown and harvested, how they get handled and stored.
We care about all the people involved in the process along the whole supply chain.
Our internal Quality Management team follows all the standard procedures, with a fully equipped laboratory, to verify the quality along the entire process. Each step is recorded to provide full traceability within our strong chain of custody and guarantee ingredient's safety and security.
Our Quality System is based on strict Standard Procedures which allow us to deliver state of the art quality verified ingredients to our clients:
1. Supplier qualification and verification
Suppliers are verified and qualified according to internal procedures and strict selection criteria based on reliability, quality and own traceability.
2. Good agricultural practices
Suppliers and Farmers are validated on the implementation of Guidelines for Good Agricultural Practices and environment preservation.
3. Safety management
A set of procedures are implemented to evaluate, validate and support suppliers in managing environmental risks and safety of raw materials.
4. Traceability
Every ingredient is traced for its entire history, from the day of sowing through the harvest, cleaning, processing, storing and delivering to the final destination.
5. Quality Control
Each ingredient is tested and certified before leaving and entering each processing or storing facility.

We carefully support young people's education and their access to the job market.
A constant cooperation with universities and research centers on agronomy, biology and pharmacy allow FLANAT to offer thesis internships and a Ph.D. apprenticeship program aimed at developing a research project of common interest between the University and the Company.
Standard programs start every year.
No More Articles