ALLICYS® cholesterol is a unique ingredient obtained from water extraction of fermented garlic (Allium sativum) through a proprietary fermentation process which ameliorates both its nutritional value, thanks to production of water-soluble organosulfur compounds especially S-allyl-cysteine, and the organoleptic properties.
ALLICYS® cholesterol SAC have shown bioprotective effects against cardiovascular diseases (CVD) development:
cholesterol and total triglycerides serum level management
Prevent LDL oxidation
Reduce coronary artery calcification progression and ApoB level
ALLICYS® cholesterol is available with the following standardization:

≥ 0,1% (UV) SAC
≥ 0,3% (UV) SAC

Specific standardization can be evaluated on client request.




Based on scientific evicedence, in vitro and in vivo, S-allyl-cysteine has shown to be effective in regulating lipid metabolism and containing blood cholesterol levels












Following clinical trials, the supplementation with fermented garlic extract in a range between 1.2 and 3.5 mg of SAC showed an increased in HDL-C levels and a decreased in both ApoB levels, total cholesterol and oxidized LDL, with a decrease of cellular damage and prevention of atherogenesis.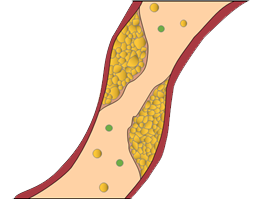 Dyslipidemia consist in an increase of low-density protein cholesterol (LDL-C), triglycerides (TG) levels and a decrease of high-density protein cholesterol (HDL-c), leading to atherosclerosis.
The major risk maker of atherogenesis is the lipoprotein Apolipoprotein B (ApoB).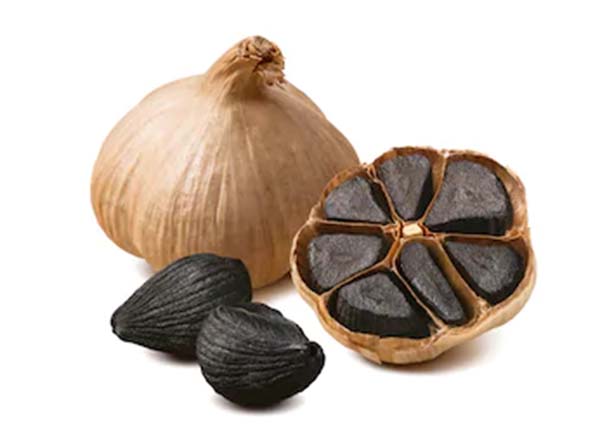 ALLICYS® is obtained from water extraction of fermented garlic (Aged Black Garlic), obtained from a standardized and proprietary fermentation process of garlic (Allium sativum) cultivated in Lombardy (flatlands of northern Italy).
The fermentation process typically takes weeks, during which the garlic cloves undergo a Maillard reaction and enzymatic changes. This results in a dark color, soft texture, and a unique sweet and savory flavor compared to fresh garlic.
Fermented garlic is rich in antioxidants, such as S-allyl-cysteine and polyphenols, which can help combat oxidative stress in the body and play a role in reducing the risk of chronic diseases. Fermented garlic has been found easier to digest than raw garlic, which can sometimes cause gastrointestinal discomfort.
Because it is a genuine garlic exclusively cultivated in Italy under FLANAT's directives


It is GMO free


All parts of the plant are used strictly following the Life Cycle Thinking approach