MS-complex is a unique ingredient obtained by extraction from a proprietary pigmented corn variety (Zea mays L. var. MORADYN) with a peculiar phytocomplex.
MS-complex has demonstrated to possess:
good capacity to inhibit α-glucosidase in an in vitro system and therefore acting to block the intestinal carbohydrate-digesting enzyme activity
a good capacity to prevent AGEs formation, acting with a strong antiglycative agent as demonstrated in vitro model systems
MS-complex is available with the following standardization:
≥ 3,0% (UV-Vis) anthocyanins with α-glucosidase inhibiting activity
≥ 8,0% (HPLC on total anthocyanins) as α-glucosidase inhibitor activity
≥ 10,0% (UV-Vis) phenols with lipidemic action and antiglycative compounds
Specific standardization can be evaluated on client request.

MS-complex is characterized by a peculiar phytocomplex with a unique pattern of anthocyanins and flavonols from MORADYN

®

pigmented corn variety which has been demostrated to be effective in managing glucose metabolism and in preventing the main metabolic syndrome complaints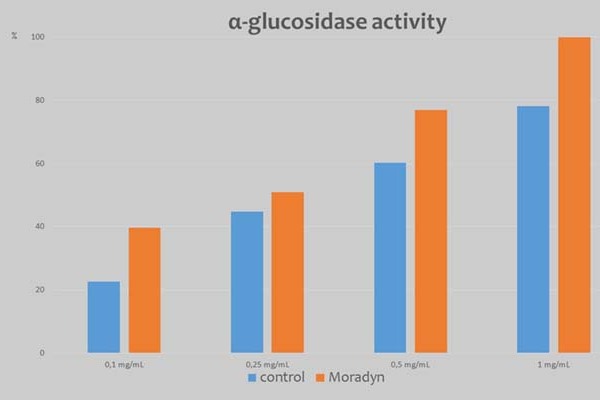 MORADYN® exerts a always higher hypoglycemic activity than acarbose, one of the most known α-glucosidase inhibitors, already at 0.125 mg/mL. MORADYN® phytocomplex has been demonstrated effective in managing glucose metabolism and in preventing the main metabolic syndrome complaints.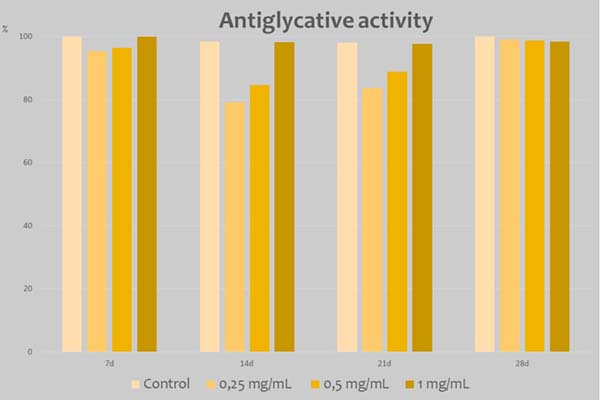 Overall, the glucose blood level management and the reduction of AGEs (antiglycative action), appear promising strategies to prevent metabolic syndrome compliants.
Moradyn® restrains glucose-toxic effect and restore cell-viability HUVEC cells-system exposed to simulated hyperglycemia conditions.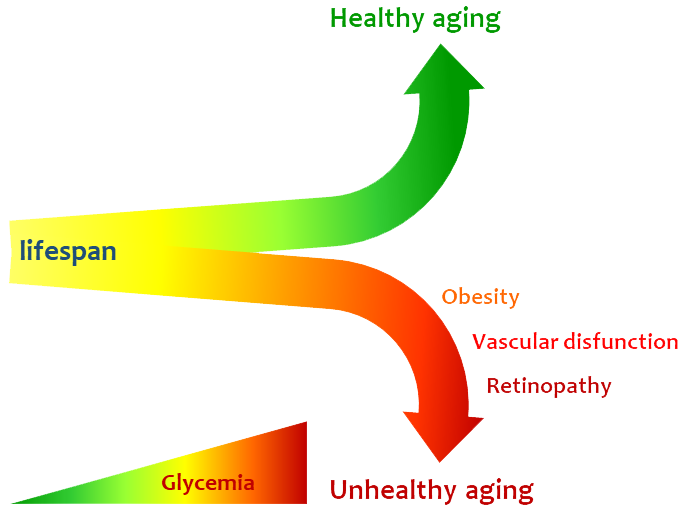 Hyperglycemia and dicarbonyl stress are "glycemia-induced" disfunction derived from elevated glucose and dicarbonyl-derived adducts (advanced glycation and products - AGEs) concentrations in blood and tissues which lead to a shift towards unhealthy aging, metabolic disorders and vascular disfunctions. These mainly involve the retinal microvasculature, inducing macular edema formation and retinopathy: one of the major Type 2 diabetes compliant and the primary cause of blindness in adults.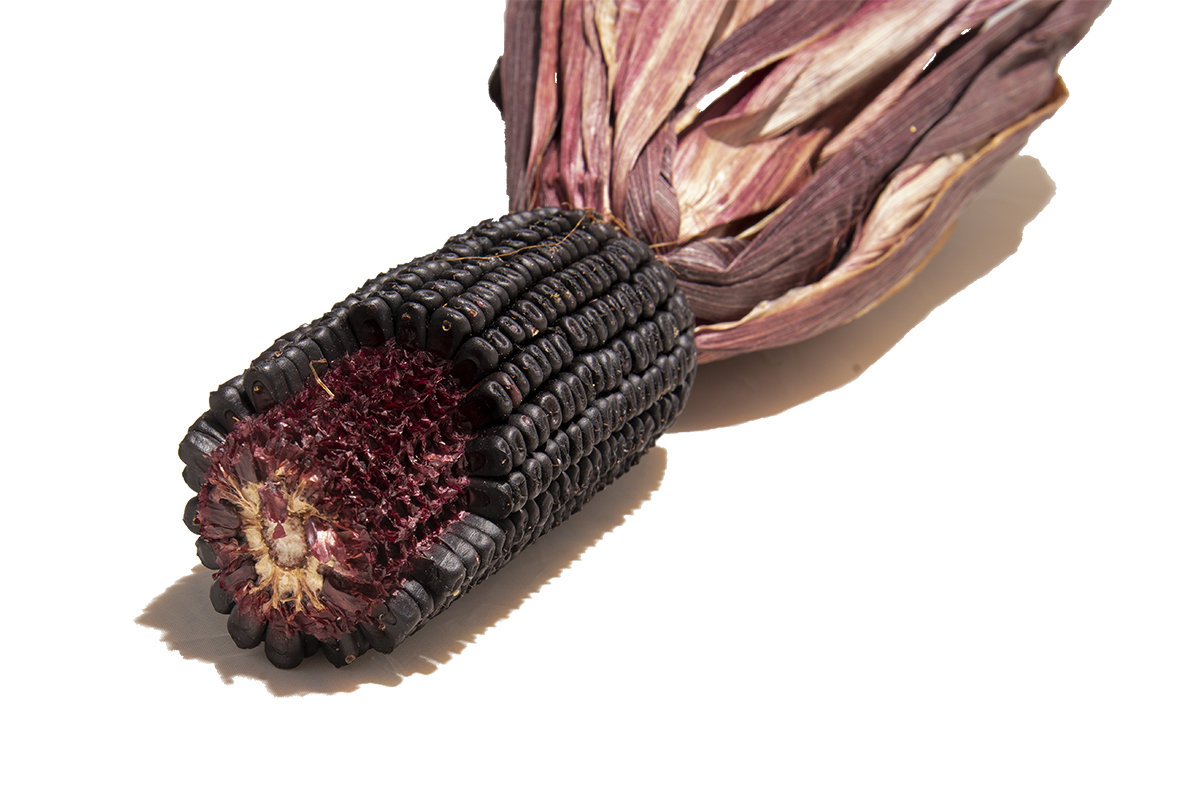 The pigmented variety of maize MORADYN® (Zea mays L. var. MORADYN®) has been developed through the classic breeding technique to obtain a high value-added corn variety, especially from the nutritional point of view, without altering the original genetic profile, and is currently cultivated in Lombardy (flatlands of northern Italy). The unique pattern of anthocyanins and flavonols were widely characterized and the most represented anthocyanins were cyanidine-3-dimalonylglucoside, cyanidine-3-glucoside (C3G), perlagonidine-3-glucoside and peonidine -3- glucoside.
Because it is a genuine pigmented corn exclusively cultivated in Italy under FLANAT's directives


It is GMO free and pesticides free


All parts of the plant are used strictly following the Life Cycle Thinking approach