Lombardia Innovativa
Six partnerships - companies, research institutes and non-profit associations - have been awarded by the Lombardy Region as a model of future innovation in the agri-food supply chains, in the medical-health and heavy industry.
FLANAT Research is the leading Company of the sPatialS3 model of partnership, which thanks to the experimentation of new crops such as camelina sativa has developed an entire value chain, which drastically reduces the use of water and fertilizers and uses every part of the plant to return products ranging from foods and supplements to zootechnical feed, to compostable containers and natural fertilizers.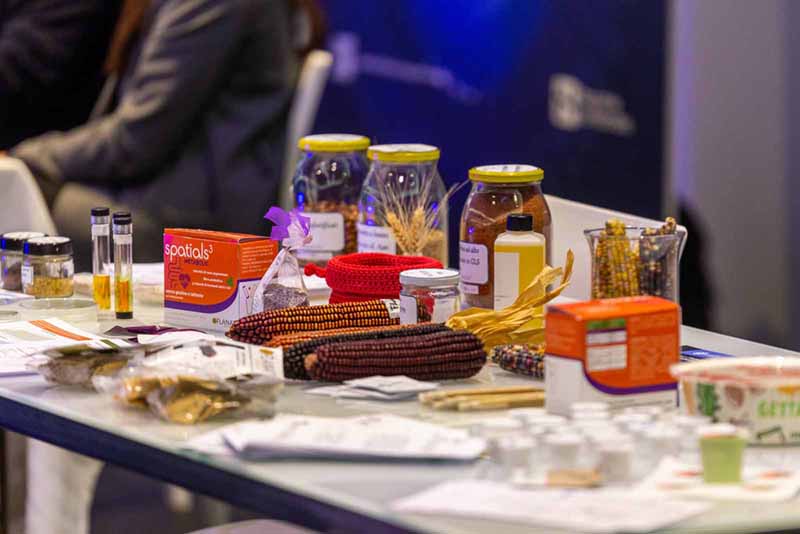 "Camelina can be considered a weed - explained Marco Bernasconi, our CEO and founder - which thus becomes a resource for improving health, thanks to the very high content of omega 3 and 6, and increasing the resilience of the agricultural system to such as drought, as camelina requires many times less water than rice and corn."
The event "Innovative Lombardy. Where the future is ahead" which was held on 15 December 2022 laid the foundations for a new industrial Lombardy. It was the Assessor for Education, University, Research, Innovation and Simplification, Fabrizio Sala, newly elected Deputy of the Italian Republic, who presented the prizes to the partnerships.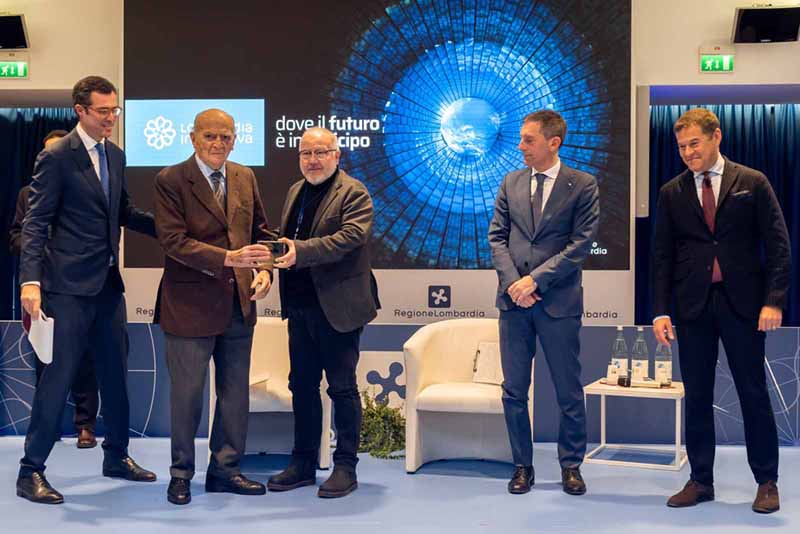 Mr. Piero Bassetti, honorary president of the Lombardy region, presenting the prize to our CEO
It is important to mention that Lombardy Region has a central role in supporting research and innovation. With the Smart Specialization Strategy (S3), approved by the European Union, this Region has identified the sectors in which it has a greater innovative vocation.