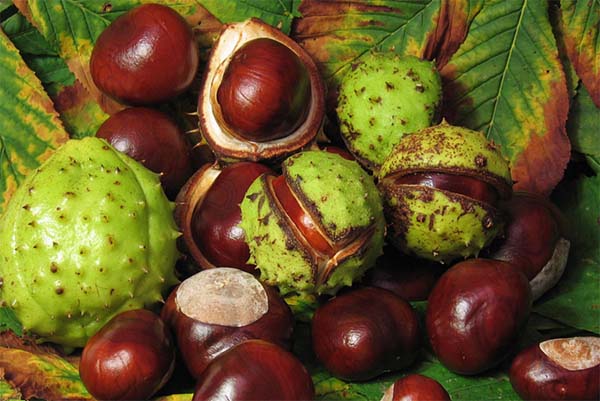 Horse Chestnut (Aesculus hippocastanum L.) is a plant of the Hippocastanaceae family distributed throughout Europe.
According to the European Medicines Agency, horse chestnut is traditionally used for the improvement of minor venous circulatory disturbances associated to discomfort and heaviness of legs and for the relif of local oedema and haematoma. Horse chestnut also has an established use in case of chronich venous insufficiency.
HEALTH BENEFITS
Aescin is the major active compound of horse chestnut with an important effect on chronic venous insufficiency, improving the symptoms thanks to its anti-inflammatory, anti-oedamatous and venotonic properties.
DRY EXTRACT SPECIFICATIONS
| | |
| --- | --- |
| Part of plant used: | seed |
| Appearance: | Brownish fine powder |
| Content: | 18,0%-22,0% Aescin (Spettrophotometric) |
SUGGESTED APPLICATIONS
checkSupports circulatory health
checkAnti-inflammatory activity