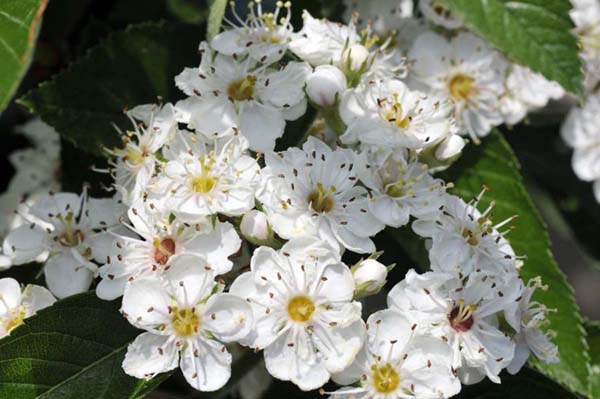 Hawthorn (Crataegus monogyna Jacq.) is a perennial plant belonging to the Rosaceae family that grows in temperate regions of Northern Europe.
According to the European Medicines Agency, hawthorn is a traditional medication used for temporary nervous cardiac symptoms due to mild anxiety, for mild symptoms of mental stress, and for sleep improvement.
HEALTH BENEFITS
Vitexin is a flavone found in hawthorn flower and leaf that acts on central nervous system, with sedative and ansiolitic effects. Vitexin also plays a key role in cardiovascular protection, with a relaxing action on the smooth muscles of the vessels and an antioxidant activity.
DRY EXTRACT SPECIFICATIONS
| | |
| --- | --- |
| Part of plant used: | flower & leaf |
| Appearance: | Brownish fine powder |
| Content: | ≥ 3,0% Vitexin 2" O-Rhamnoside (HPLC) |
SUGGESTED APPLICATIONS
checkContributes to relaxation and mental well-being
checkImproves cardiovascular health
checkAntioxidant