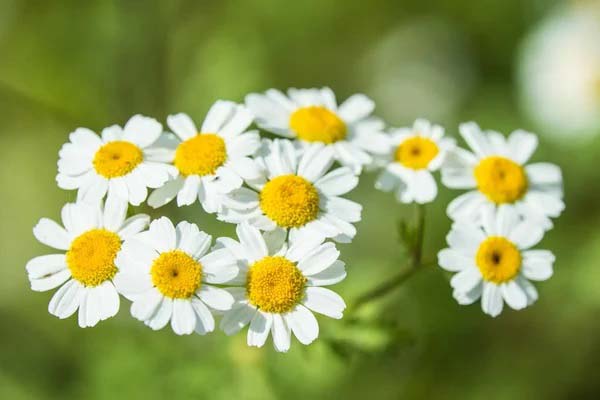 Feverfew (Tanacetum parthenium (L.) Sch. Bip.) is a perennal plant belonging to Asteraceae family, distribute in Northern Europe.
According to the European Medicines Agency, feverfew is traditionally used for the prevention of moderate migraine headaches.
HEALTH BENEFITS
Parthenolide is the main biologically active ingredient of feverfew flower and it is primarly involved in prevention of migraine. Parthenolide also acts as anti-inflammatory, vasodilatory and relaxing compound.
DRY EXTRACT SPECIFICATIONS
| | |
| --- | --- |
| Part of plant used: | aerial part |
| Appearance: | Brownish fine powder |
| Content: | ≥ 0,8% Parhenolide (HPLC) |
SUGGESTED APPLICATIONS
checkPrevention of migraine
checkMenstrual cycle disorders